It's Curtains for Me
Currently I am: Sneezing my face off. So I will not be cleaning/packing any more stuff until I get my hands on a dust mask tomorrow. Because my entire body aches from all the sneezing.
I got out of the house today to go buy a floor lamp from Target, and to browse the offerings at Pier 1. I had seen a few things on the store's website that I wanted to take a look at in person. I'm glad I did, because I found the perfect curtains for my new bedroom:
The photo makes the color look flatter than it is in person. It's got a little bit of shine to it, so the fabric looks nice and rich. They're fully lined, too, so they should cut out sunlight fairly well.
I plan on hanging the curtains on a piece of brushed aluminum pipe (cut to fit) from Home Depot and then attaching some big-ass finials on the end. If that's not possible, I'll just buy a silver/nickel rod and finial set from Target.
I'm considering whether or not I need holdbacks.
I've been surfing the 'Net looking for things, and I stumbled upon a site called CB2, which is apparently some sort of offshoot of Crate & Barrel. So I'm looking through the site's products and found this shower curtain: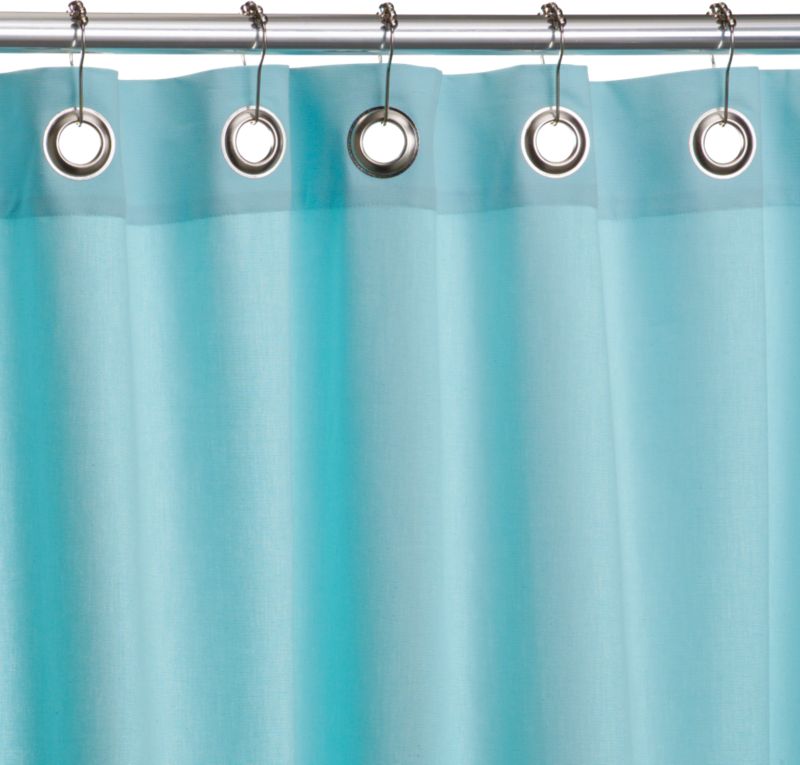 Sense a theme? I'd already decided to decorate the master suite (bedroom, bathroom, closet) in a dark brown and blue color scheme, so this shower curtain is not only the proper color, but the fact that it also has grommet accents ties the two rooms together, stylistically.
Could I sound more pretentious?
Of course, I have to use the metal shower curtain roller rings, because I love them so.
Now I'm gearing up to place a substantial order from The Container Store.
Posted by Highwaygirl on January 29, 2006 07:38 PM to the category Day In the Life